12:06, 10/12/2022
What are the regulations on conditions for establishment of a victim assistance center in Vietnam? - Tu Anh (Khanh Hoa, Vietnam)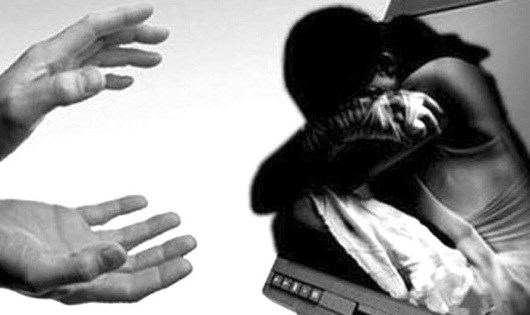 Regulations on conditions for establishment of a victim assistance center in Vietnam (Internet image)
1. What are victim support establishments?
According to Clause 2, Article 40 of the Law on Human Trafficking Prevention and Combat 2011, victim support establishments shall be set up by Vietnamese organizations or individuals to perform the jobs in accordance with their establishment licenses. The setting up and operations of these establishments are not funded by the state budget.
Specifically, the public social security establishments shall provide the following supports to victims:
- Receiving and providing lodging for victims:
- Providing support to meet essential needs and medical and psychological support suitable to the age. gender and expectations of victims and the establishments' capacity;
- Training in living skills and providing vocational orientations for victims:
- Assessing victims' ability to integrate into the community: providing information on support policies, regimes and services for victims in the community:
- Providing necessary information for functional agencies to prevent and tight the acts specified in Article 3 of the Law on Human Trafficking Prevention and Combat 2011:
- Coordinating with concerned agencies in sending victims to their places of residence:
- Coordinating with police offices in verifying, victims.
2. Regulations on conditions for establishment of a victim assistance center in Vietnam
2.1. General conditions for victim assistance center in Vietnam
Pursuant to Clause 1, Article 4 of Decree 03/2013/ND-CP, the conditions for establishing a victim support facility are as follows:
- Having a stable and convenient working office;
- Minimum natural land area of 15m2/victim; average living room area 05 m2/victim;
- Having equipment and means suitable to the task of assisting victims;
- Having at least 05 (five) employees, of which 02 (two) employees have college or higher degrees in social work.
2.2. Conditions for establishment of a victim assistance center in Vietnam
* Infrastructure:
- Receipt room:
= At least 10 m2 in area;
= Having essential equipment serving receipt of victims, including desks, chairs, document cabinets, computers, telephones;
= Having a board showing internal regulations and victim assistance services.
- Victim's room:
= The minimum area per person is 05 m2, no more than 04 people are allowed in the same room. The rooms must be sturdy and have sufficient lighting, windows, and lockable doors;
= There are essential equipment serving everyday life of victims while staying at the center such as beds, lockers, and personal belongings.
- The victim assistance center must have a kitchen, eating room, bathroom, and other ancillary constructions; ensure security, order, and victims' safety; comply with fire safety regulations.
If the victim assistance center is capable of 25 people or more, there must be separate areas for females, children, and old people, shared areas, water supply and drainage system, electricity, internal roads, medical equipment, and medicines serving first aid whenever necessary.
* Personnel:
- There must be at least a full-time employee.
If part-time employees are employed, their working hours must be registered to ensure security of the center and victims;
- Employees that directly provide assistance for victims must meet social worker's standards in the Circular No. 34/2010/TT-LDTBXH;
- Health workers (if any) must have at least junior college degrees in medicine; security guards must have certificates of training in security in accordance with law.
(Article 3 of Circular 35/2013/TT-BLDTBXH)
Thanh Rin
20 lượt xem