09:38, 01/02/2023
What are the criteria for determination of public libraries of significance given investment priority by the State in Vietnam? - Kim Phuong (Lam Dong, Vietnam)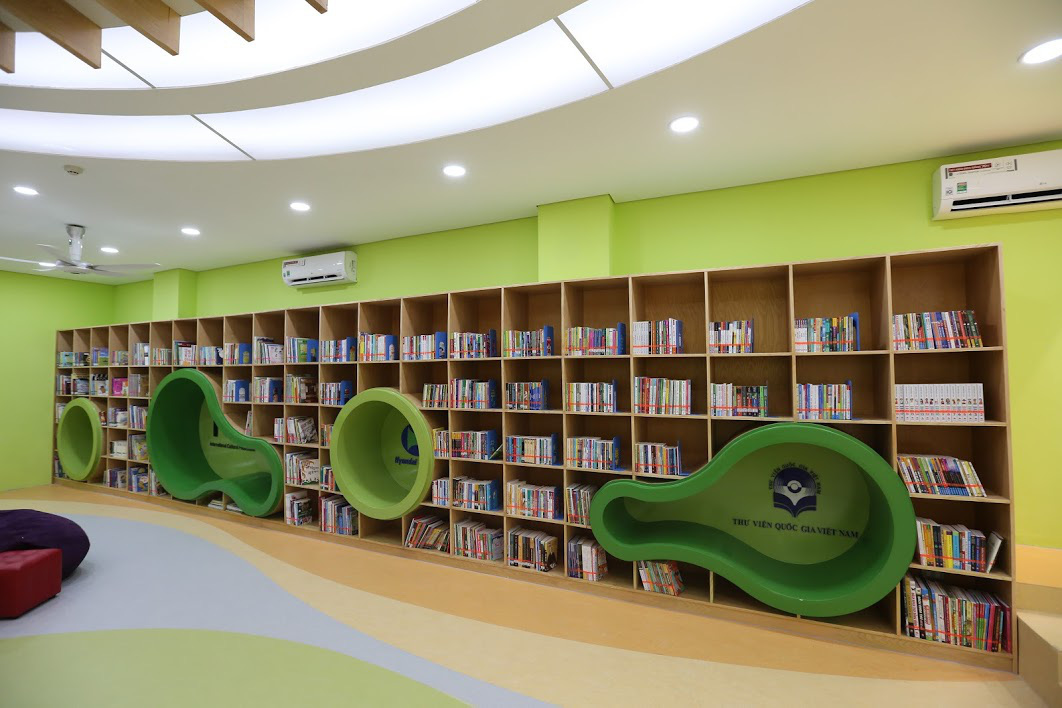 Criteria for determination of public libraries of significance given investment priority by the State in Vietnam (Internet image) 
Regarding this issue, LawNet would like to answer as follows:
1. What are public libraries?
According to Point a, Clause 2, Article 9 of the Law on Libraries 2019, public libraries have their investment and operating conditions ensured and ownership represented by the State, and are organized in the form of public service providers or as appropriate to the organizational model of their supervisory regulatory bodies or organizations;
2. Criteria for determination of prioritized important libraries in Vietnam 
Specifically, in Article 3 of Decree 93/2020/ND-CP, the criteria for determination of prioritized important libraries in Vietnam include:
(1) Have sufficient facilities and capability for performing the tasks specified in Articles 25, 26, 27, 28 of Decree 93/2020/ND-CP and taking the lead in building, sharing and exploiting information resources shared among libraries specified in Clause 1 of Article 29 of Decree 93/2020/ND-CP; connecting and cooperating with libraries in the same group, specialization or sector within the country, sector, industry or region, or locality in Vietnam.
(2) Have modern facilities, utilities and techniques, meeting the needs of serving library users and the ability to expand library interconnection and affiliation within domains, sectors or areas, regions or localities, including:
- Having at least 500,000 preservation units, including at least 200,000 volumes and at least 5,000 titles of digital materials; having the shared database that meets national standards, complies with laws on intellectual property and cybersecurity;
- Information resources that are stored, preserved and managed by means of modern technical infrastructure, equipment and technologies: libraries that have advanced software used in professional library services, operations and management activities; have information portals or websites that provide online cataloging and digital material services; provide online consulting services for users; use computers and other modern equipment to serve library users;
- User-friendly reading spaces ensuring library accessibility for all types of users; guaranteeing environmental hygiene, provision of security, safety, fire prevention and fighting equipment;
- Providing at least 50 computers meeting library users' needs;
- Having carried out interconnection between libraries within an area, region, locality or sector, industry or on an international scale.
(3) Librarians must satisfy the following requirements:
- Having professional information - library qualification according to the standards of their work positions as prescribed by law;
- Having at least 70% of librarians who have already held at least higher education degrees in information - library or other majors provided that they manage to obtain certificates of completion of information – library professional training courses issued by competent authorities or organizations;
- Having capability of applying information technology to library activities or services, mastering library management software according to job and library interconnection requirements; guiding library users how to use modern library facilities to access and exploit information.
(4) A library's average annual performance:
- It must accept at least 6,000 people to register their membership, borrow information resources, access electronic and digital materials inside or outside its premises and online; must attract at least 1,000,000 visits to its facility and online check-ins on its website;
- It has at least 2,000,000 of check-ins for access to stationary and mobile information resource services; at least 1,000,000 of check-ins for access to online information resource services;
- It has at least 80% of library operations and services that have already been powered by scientific and technological applications; successfully runs its information portal or website; succeeds in creating and managing online public access catalogues; provides at least 30% of its services online;
- It has held at least 04 specialized conferences, seminars and exhibitions; has at least 01 technical innovation that passes the acceptance test and is put into practice, or has at least 06 thematic information and bibliographical products shared with other libraries;
- It must open at least 56 hours a week, or must be available 24 hours daily if it provides online library services.
Tran Thanh Rin
83 lượt xem