13:52, 21/12/2022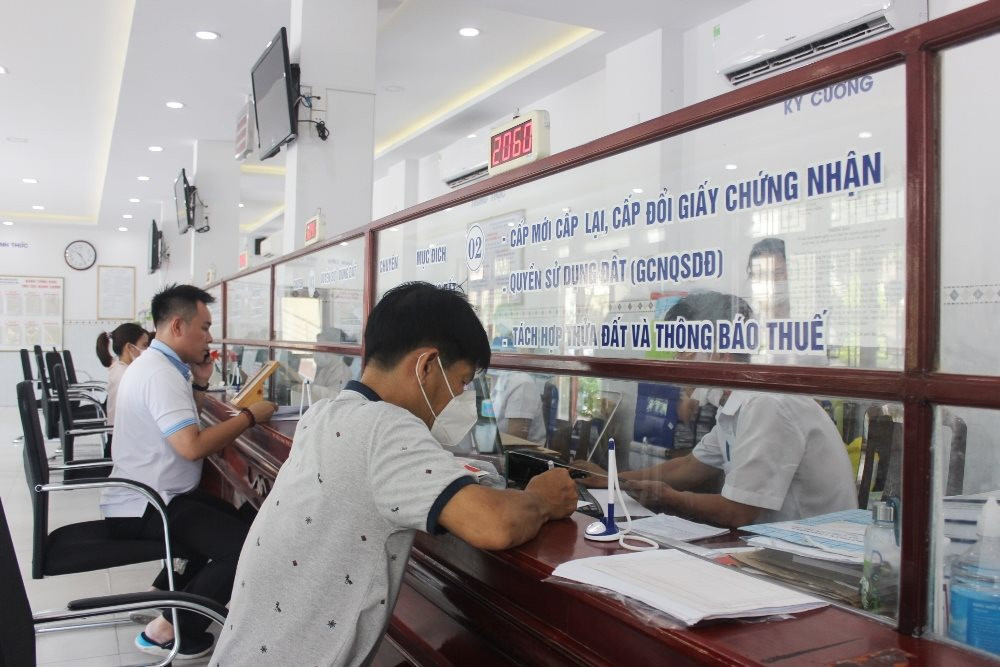 To strengthen the operational capacity of the Land Registry Office in Vietnam (Internet image)
Summary of activities of the system of land registration offices in Vietnam
In the process of implementing land laws, the system of local land registration offices has made a strong change in the control of land resources.Improve the quality of providing the best public services to the people through the system of cadastral records and land databases, and gradually bring standardized professional processes.However, through the summary of activities, the system of the Land Registration Office still has some shortcomings and inadequacies affecting its effectiveness and efficiency, such as:
(1) The human resources of the system of the Land Registration Office are still very short in number, and many professional staff are still weak in capacity, unable to meet the requirements of their tasks.
(2) Cadastral records are not centrally managed over time, and many places are not set up to store land records.
(3) The construction of the land database is not assigned to the Land Registry Office to lead, participate in, or coordinate, which leads to difficulties and delays in the implementation process, affecting the quality and exploitation after completion;
(4) Specialized equipment is both lacking and outdated; some places are not equipped with measuring machines, leading to complicated, troublesome, and time-consuming procedures' implementation;
(5) The financial mechanism for the operation of the system of the Land Registry Office is inadequate, affecting the maintenance of operations and creating difficulties in fully implementing the regular tasks according to the assigned functions.
To strengthen the operational capacity of the Land Registration Office in Vietnam
The Ministry of Natural Resources and Environment requests that province and city People's Committees pay attention and direct a number of contents:
- Investing in land surveying, registration, granting land use rights certificates, and building a land database on time as a foundation for reforming administrative procedures and promoting digital transformation in the field of land use and management;
- Paying attention to and directing the development of financial mechanisms and setting prices for public service provision in accordance with the provisions of Decree 148/2020/ND-CP;
- Strengthening capacity through the arrangement of headquarters, investment in facilities, and working equipment to meet the operational needs of the Land Registration Office
- Paying attention to allocate enough human resources for the system of land registration offices to meet the requirements of performing tasks; Having an investment mechanism, a remuneration policy, training, retraining, and capacity building for the entire staff of the Land Registration Office;
- Requesting that the People's Committees of Dien Bien, Phu Tho, and Quang Ninh consolidate the system of land registration offices in accordance with current land laws in order to improve the effectiveness and efficiency of dealing with land procedures and documents.
More details can be found in Vietnam's Official Dispatch 7337/BTNMT-TCQL in 2022.
Diem My